Was gone for a while there, am i right? All though not completely! I've been pretty good at keeping up with my Cast-Off videos(where i show my yarn-related finished objects and works in progress) i think, taking life into account. You can find these(and all others) on my YouTube channel here:
https://www.youtube.com/malonsshop
.
My amigurumi shop is still in motion(
www.malonb.etsy.com
) and have more recently opened another. Yes, another shop! For what?! you ask...well i fell in love with dying yarn, so it was inevitable. I have a small variety of fibers at this time, but more are surely to follow. Maybe even some hand spun(as i've recently learned how to use a drop spindle) and perhaps even some dyed roving. Check out the new shop at
www.malonsshop.etsy.com
. I'm also in love with the idea of colorways inspired by video game characters ;).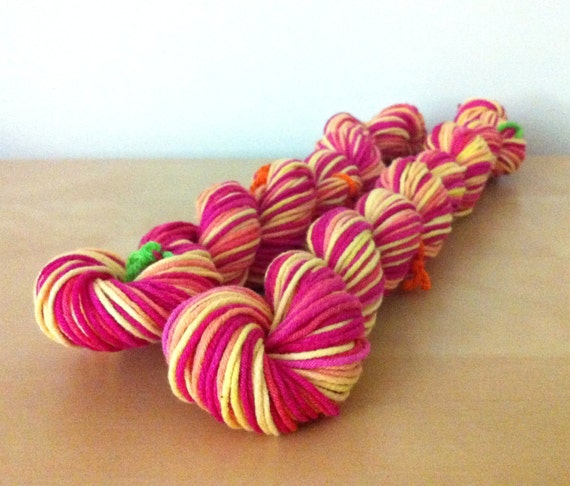 I've been brainstorming a way to incorporate all these(blog,video and shops) into one. I'm not quite there yet but i've been thinking along the lines of publishing a pattern, showing how to create the item and others being able to purchase it at my shop(s). As much as i love creating and making things for my own enjoyment, it would be much more rewarding to actually live off what i love to do....wouldn't it?