I visited the Lion Brand Studio while in NY and it was a great experience. I was able to take some pictures(view more in the video) and really enjoyed the atmosphere and found everyone there rather friendly. I walked out with a mug that reads 'No skein, no gain' which is probably my favorite find during this trip. I purchased some acrylic fiber, a couple of magnets and cards, and an adorable set of stitch markers. They also included a free bag for spending over $50... Huge win!
Check out the video below
for more on the Studio as well as Purl Soho.
This awesome haul is from
discontinuedbrandnameyarn.com
. I scored some more awesome skeins for my stash!
Berroco Comfort Chunky
Colorway: Ocean
50% Super Fine Nylon/50% Super Fine Acrylic
100 grams/150 yards
Berroco Comfort Chunky
Colorway: Faded Denim
50% Super Fine Nylon/50% Super Fine Acrylic
100 grams/150 yards
Berroco Comfort Chunky
Colorway: Snow
50% Super Fine Nylon/50% Super Fine Acrylic
100 grams/150 yards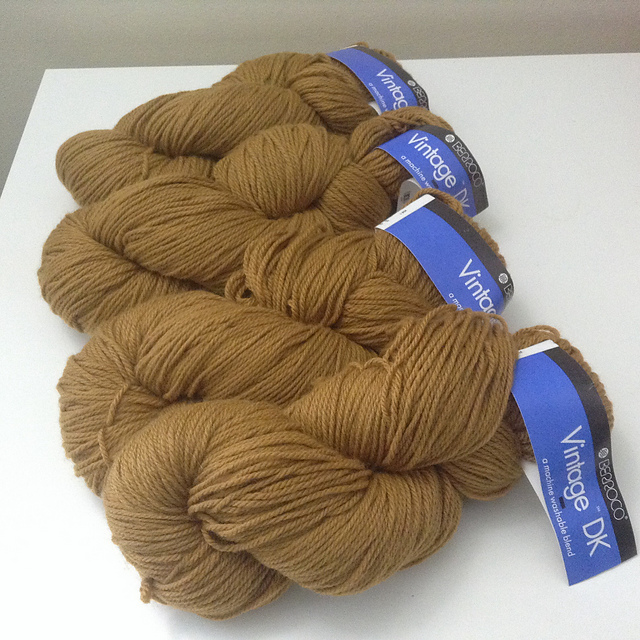 Berroco Vintage DK
Colorway: Gold
50% Acrylic/40% Wool/10% Nylon
100 grams/288 yards
Berroco Vintage DK
Colorway: Emerald
50% Acrylic/40% Wool/10% Nylon
100 grams/288 yards
Berroco Vintage DK
Colorway: Brick
50% Acrylic/40% Wool/10% Nylon
100 grams/288 yards
Cascade 220 Quatro
Colorway: Grape Vine
100% Wool
100 grams/220 yards
Cascade 220 Quatro
Colorway: Carnation
100% Wool
100 grams/220 yards
Cascade 220
Colorway: Mint
100% Wool
100 grams/220 yards
Cascade 220
Colorway: Fudge Ripple
100% Wool
100 grams/220 yards
Cascade 220 Heathers
Colorway: Scarlet
100% Wool
100 grams/220 yards
Cascade 220 Heathers
Colorway: Peachy
100% Wool
100 grams/220 yards
Cascade 220 Heathers
Colorway: Patina
100% Wool
100 grams/220 yards
Plymouth Yarn Diversity
Colorway: Carnival
100% Wool
100 grams/420 yards
Plymouth Yarn Diversity
Colorway: Fiesta
100% Wool
100 grams/420 yards
Plymouth Yarn Diversity
Colorway: Earth
100% Wool
100 grams/420 yards