Recently updated in
malonb.etsy.com
;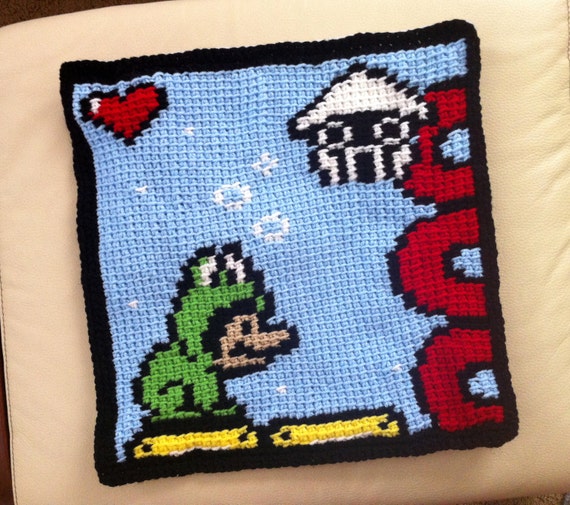 This pillow is inspired by Nintendo's SMB(Super Mario Brother) games. If you're at all familiar with the franchise chances are you'll recognize Mario and his frog suit. This suit allows Mario to easily move underwater, where he'll encounter plenty of baddies...like this Blooper!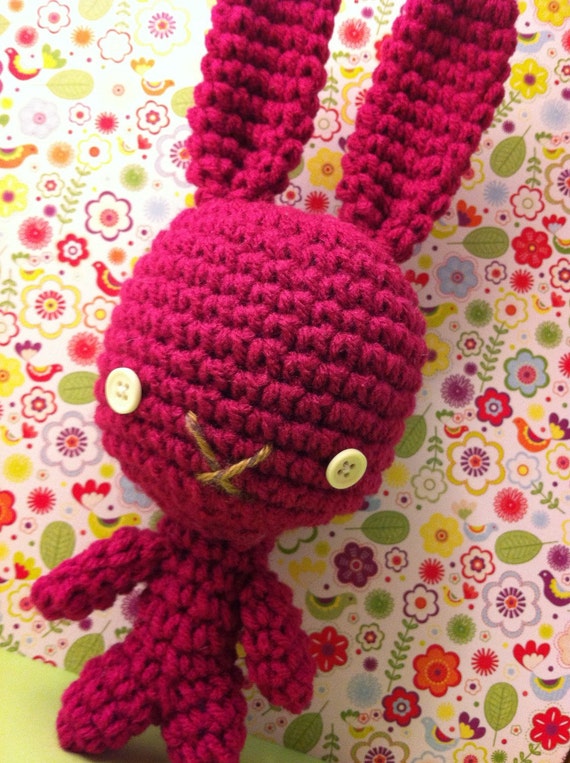 Made in deep fuchsia with embroidered features and button eyes. Stands at 10", ready to ship!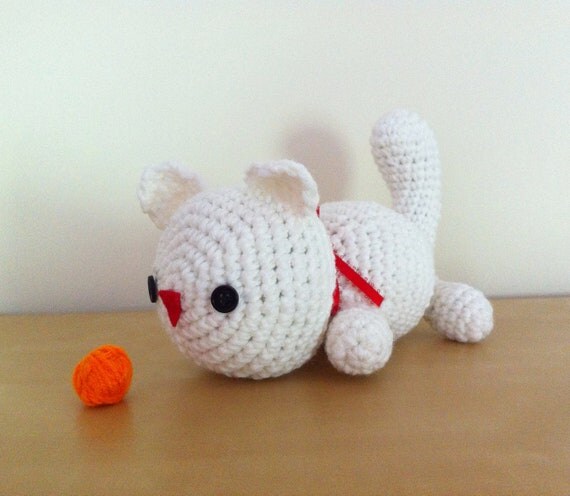 This cat is pretty adorable and totally ready to play. He comes with a ribbon collar complete with a bow and tiny bell, as well as mini ball of yarn to play with.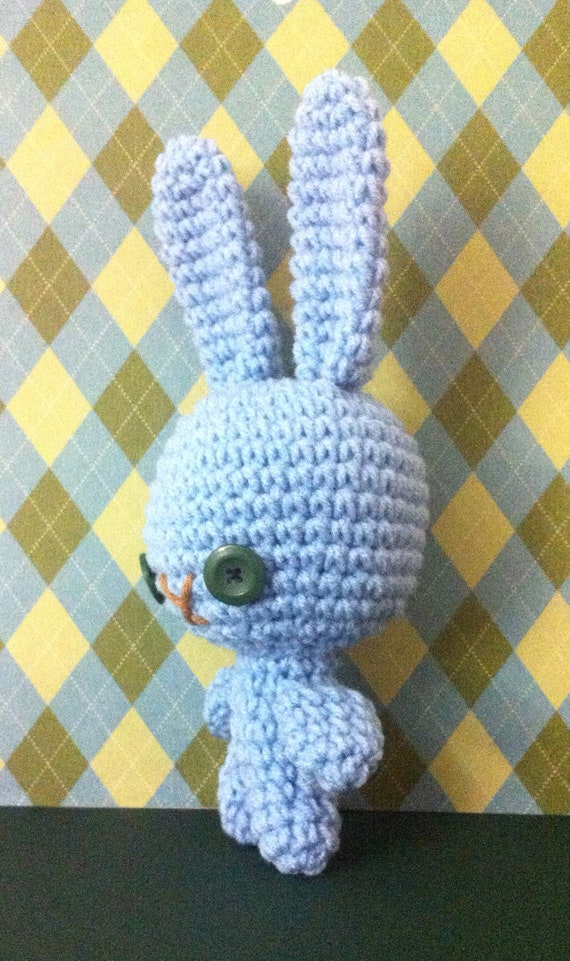 This cute bunny is light blue. He has green button eyes and an embroidered nose.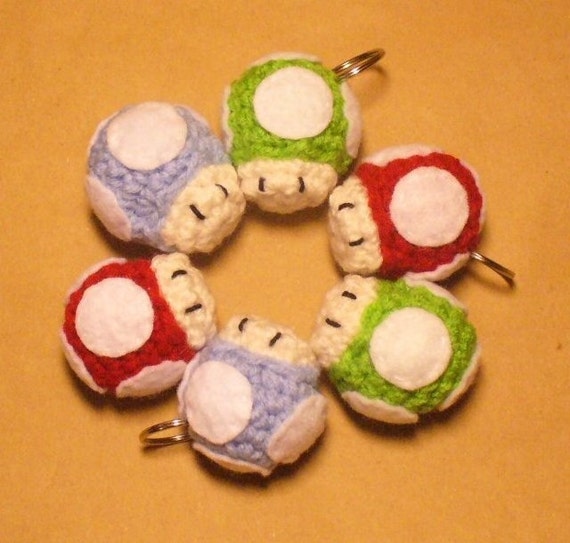 Do you need a 1up, or perhaps a red mushroom? These mini amigurumi mushrooms would be perfect to store in your pocket. Inspired by the Super Mario Games, they're adorable small replicas which can be made into magnets or keychains(Add a note with your preference before check-out.).
Check out the listing here.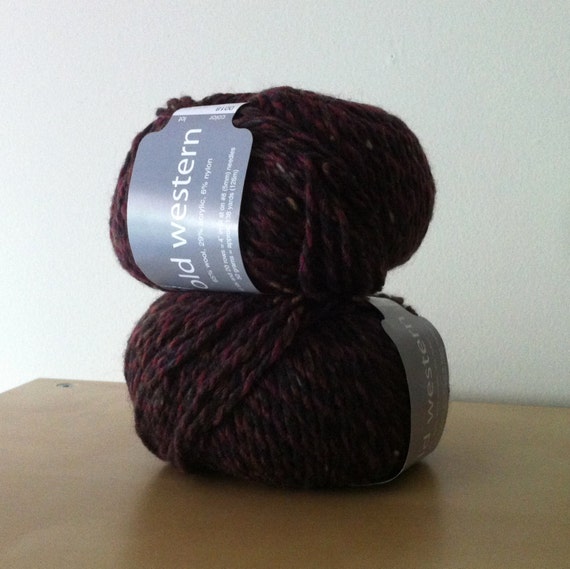 Per skein:
Content: 65% Wool / 29% Acrylic / 6% Nylon
Weight: 50g
Yardage: 138 yards
Yarn Weight: Aran
Check out the listing here.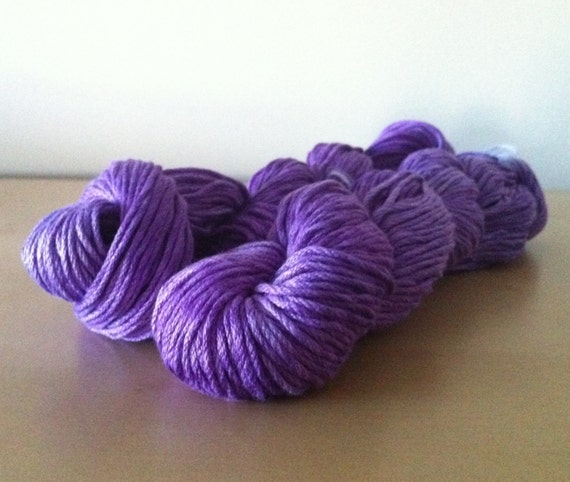 Each hank is 50 grams and 115 yards of 100% Pure Pima Cotton. Perfect for baby items and warmer weather. Machine washable; for best results wash in gentle cycle and lay flat to dry.
Hand-painted in purple with a vague fade effect; some spots are darker than others, while some have a hint of blue. A size 6 needle/size G hook is recommended.
Manufactured and dyed by Cherry Tree Hill, this skein is a solid magenta. Gorgeous. Unfortunately, this yarn has been discontinued.